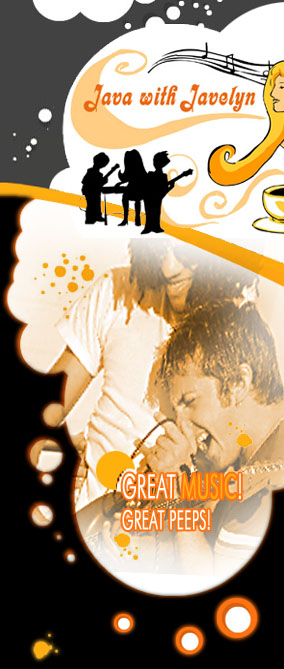 I was invited to play Java with Javelyn this Friday at 7pm – 1630 Ocean Blvd, Santa Monica 90405.
It's good timing because Phil Johnson and I got a callback for the big Jingles reality show that's going to be on CBS. If you were one of the people who voted for the video jingle you thought we should submit, thank you. It worked. But all those jingles are now scratched. We've got to write brand new ones for fake products they gave us.
I have to quickly learn how to singingly sell. Please come down and ridicule me as I try to decide which ones I should perform for real. The audition is like the American Idol situation where they tape what you do and then show all the horrible auditioners in the first episode. I don't mind looking like a buffoon in the privacy of my own gig with you there, but in front of the country? Yikes.
So lend me a hand, will you? You can fire me like Trump or vote me off the island – I don't mind – As long as it happens at Talking Stick I'm fine with it.