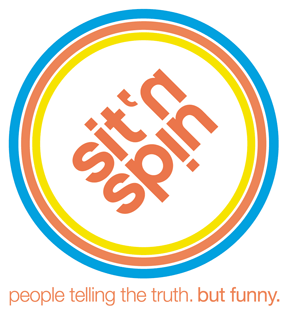 Thursday – Sit N Spin – This is an amazing evening of personal monologues from some of LA's best writers. It's held at the Comedy Central Stage at the Hudson Theater and is filmed for Comedy Central. The show is always packed and there are usually very recognizable people participating in the evening. I will simply be the musical guest, playing a song before and after the stories. This show is completely free, but you will have to rsvp by calling 323 960-5519 to reserve a seat. 6539 Santa Monica Blvd, Hollywood 90038.
Friday – House Of Blues – I was invited back to perform in the Voodoo Lounge at 8:00. I'll do a half hour of mostly music. They have a nice happy hour back there between 5-7 with half price parking and appetizers, as well as $1 drafts and $3 wine and drink specials. Meet me there at six! The show is $10 – but it's the House of Blues! 8430 Sunset Blvd, West Hollywood 90069
Saturday – Gemini Manor – Honestly, I don't know what the hell this is. The website looks cool though. It's a Hollywood landmark, apparently. It does sound like a fun night. It's a private party, but open to you – for the $5 donation. There will be food and drink. There's only six comics doing 10 minutes each. I'll probably leave the guitar at home and just tell some jokes. 1341 N Mariposa Ave, half block south of Sunset.
So come out and have some fun with me. I never get out and I rarely play. Don't miss this opportunity!